Hotel Info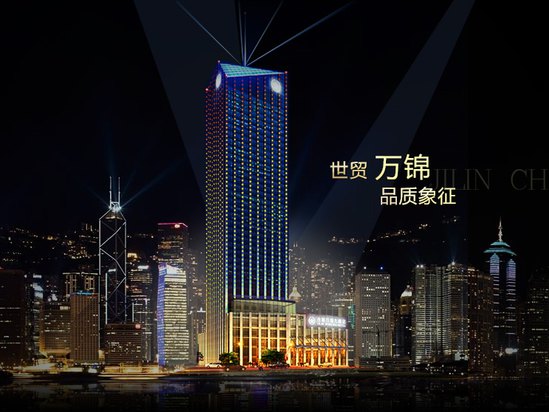 World Trade Winning Hotel Jilin
is located on the north bank of the beautiful Songhua River, Jiangwan Road, Changyi District, and the North Bridge of Jilin Bridge. The transportation is very convenient. It is 60 minutes drive from Changchun Longjia International Airport and 10 minutes drive from Jilin City Railway Station.
The hotel's 38-story landmark building, a design that combines traditional and modern Jane-Europe style concepts, redefines the new standard of luxury for Jilin Province hotels. The hotel covers an area of 86,000 square meters and has more than 400 (set) rooms equipped with American-style sleep systems, allowing you to enjoy a comfortable 'day trip'.
The hotel has 10 multi-functional conference halls of different sizes, which can host large, medium and small meetings and banquets. The Jilin Hall covers an area of nearly 2,000 square meters and can host conferences and banquets with a size of 1,000 people.
The hotel is positioned in the high-end catering market, with 27 Chinese restaurants with distinctive Chinese characteristics, a unique chef hot pot restaurant, a lobby bar, a Kobe Japanese restaurant, and a trendy Wang Jiangxi restaurant. You can enjoy the first-line river view and taste authentic delicious The delicacies and the 38-story Wangyun Pavilion Restaurant provide a panoramic view of the river city.
The hotel's indoor swimming pool, gymnasium, chess room, spa, beauty salon, billiard room, table tennis room and other entertainment and sports facilities are all available.
The hotel has a first-class professional management team, adhering to the essence of scientific management concepts, showing the extraordinary and distinguished style of the hotel, perfectly displaying the 'human care' that respects humanity, providing guests with intimate and considerate services, and providing employees with noble career Stage and guarantee of decent life.